Buy some of our Stuff!
Items are available at either of our locations.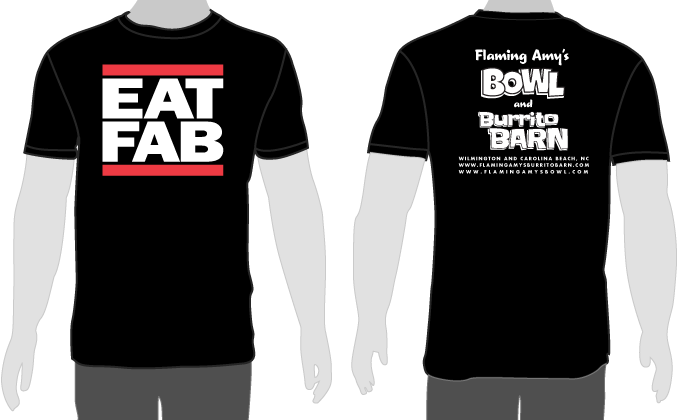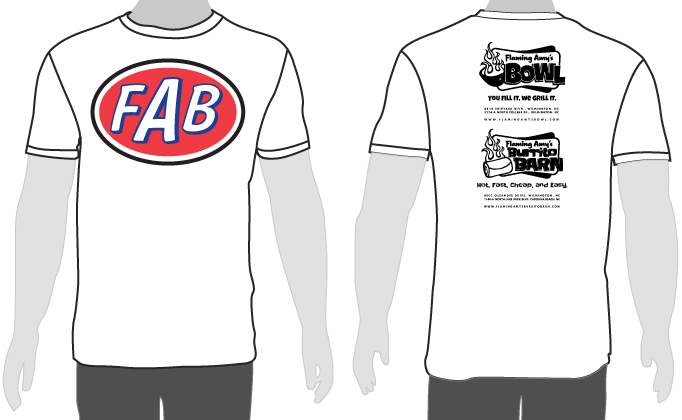 Also available as a women's racerback T.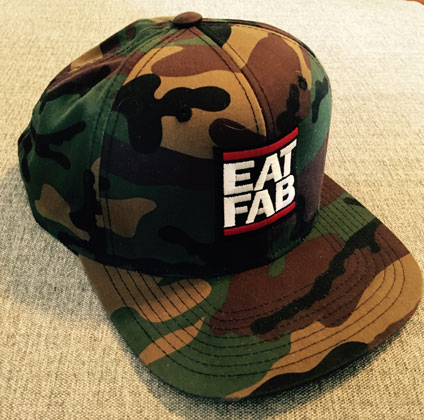 Here's how it works...
We've picked 6 local organizations that we believe do great things for our community. Each organization has been assigned 2 months of 2017. During those months, when you buy a jar of our Local Love Pineapple Jalapeno Salsa for $5, that organization will receive $2.50 for each jar sold. The other $2.50 pays for the salsa production and keeps the program going.
Here's some info on this years' charities...
Communities in Schools Cape Fear - January and July - http://www.ciscapefear.org
CISCF works in partnership with public schools to identify and connect students, many in jeopardy of dropping out, with the community resources they need to stay engaged in school.CISCF offers programs in area schools and brings community resources, services, parents and volunteers together to help meet students' needs.
DREAMS of Wilmington - February and August - http://dreamswilmington.org
DREAMS of Wilmington, Inc. is a nationally award-winning nonprofit dedicated to building creative, committed citizens, one child at a time, through providing youth in need with high-quality, free-of-charge programming in the literary, visual, multimedia and performing arts.
Coastal Horizons Open House Emergency Youth Shelter and Residential Services - March and September - http://www.coastalhorizons.org/services/crisis_intervention/
Licensed every two years through the North Carolina Department of Health and Human Services, Open House is a 24-hour access, 9-bed emergency shelter for troubled, runaway, homeless, abused, neglected and other displaced youth in the community. As of December 2010, Open House Youth Shelter was approved as a Residential Foster Care Facility through the state of NC. This provides some youth the opportunity to make their stay at Open House permanent until their 19th birthday. Youth ages 6 to 18 are eligible for services. Open House provides a positive peer community and encourages youth's personal growth through skill building and counseling, providing for basic food, clothing and shelter needs, as well as long-term residential services. In addition to providing youth with basic food, clothing and shelter necessities, to ensure they are safe and not resorting to unsafe/unlawful independent living skills, Open House provides confidential clinical services for each individual youth and their families, while they are in shelter care, and for a period of three months after discharge, to maximize the success of the family reunification plan.
ACCESS of Wilmington - April and October - http://miracleleaguewilm.org/meet-the-people-access-wilm/
Accessible Coastal Carolina Events Sports and Services, Inc. (ACCESS of Wilmington) is a 501(c)3 nonprofit organization and was created in 2008 for the purpose of raising funds to construct The Miracle Field and Playground at Olsen Park in Wilmington, NC.  Since 2013, hundreds of children and adults with disabilities have played on the 33,000 square foot rubberized BRAX Stadium PPD Miracle Field, and a countless number of families have visited the Kiwanis Miracle Playground, the largest wheelchair accessible playground in North Carolina.
Monty's Home & Pawsitive Partners Prison Program - May and November - http://www.montyshome.org/partners/about-pawsitive-partners-prison-program/
Monty's Home is 501(c)(3) nonprofit organization, established in 2007, that serves Southeastern North Carolina. We promote education about responsible pet ownership, animal adoption, care and training to the community and our inmate dog trainers. Monty's Home is dedicated to rescuing dogs from a local shelter, providing them with medical care and training, before adoption into qualified homes. We offer support along the continuum of care from animal adoption through end of life issues.  We are 100% volunteer run and our funding is from donations, grants and our own fundraising efforts.
The largest of our programs is our canine rescue and training program. Four times a year, Monty's Home rescues five dogs from a local kill shelter. The dogs enter our Pawsitive Partner Prison Program to be trained for 8 weeks by inmate dog trainers at Pender Correctional Institution in obedience and household manners, which helps with successful adoption into forever homes. We provide heartworm testing and treatment, required vaccinations, spaying/neutering and any other medical care needed. 
Ocean Cure - June and December - http://www.ocean-cure.org
Ocean Cure is a local 501c3 non-profit organization dedicated to providing their time towards at-risk, medically fragile youth and adults. We, at Ocean Cure, believe very strongly in using the healing properties of the ocean for not only physical disabilities, but emotional trauma and mental impairments as well. Through activities such as surfing and paddle boarding, our highly qualified instructors look to generate and provide a feeling of normalcy for our participants. By alleviating apprehension and fear around an activity, our FREE charity events and surf camps help to empower those who are disabled, reassuring them that there is no obstacle that they cannot overcome. By using the ocean, we are able to create uplifting personal experiences for not only the participant, but their families as well. At Ocean Cure, we understand that a disability/impairment is not only tough for the body in which it inhabits, but those around it also.  By involving participants AND their families, the waves extend beyond one individual, and into their loved ones to build a positive relationship and a common bond amongst families who are sharing similar experiences.

Buy a jar of salsa, and spread the love!